Pallet Patio Hut for Kids
Oh, so guys, this time this is going to be the given venue for the kids. Are they going to have get together or something like party or birthday celebrations here? No I was just carried away with the embellishments that are wrapped all around the pallet patio hut for the kids. I don't really think that I really need to introduce this wood pallet creation as this is pretty clear from the view that this is something crazy that belongs to the little world, I mean the kids. We are just going to have a look on different aspects of this decent wooden pallet beauty.
Do you see the boat on the top? Seems like kids have planned it all so deeply. They are really going to have real hang out. Well, in the front there is a removable sort of window which is certainly meant to make contact with the outer world, or more properly speaking the customers standing outside the hut.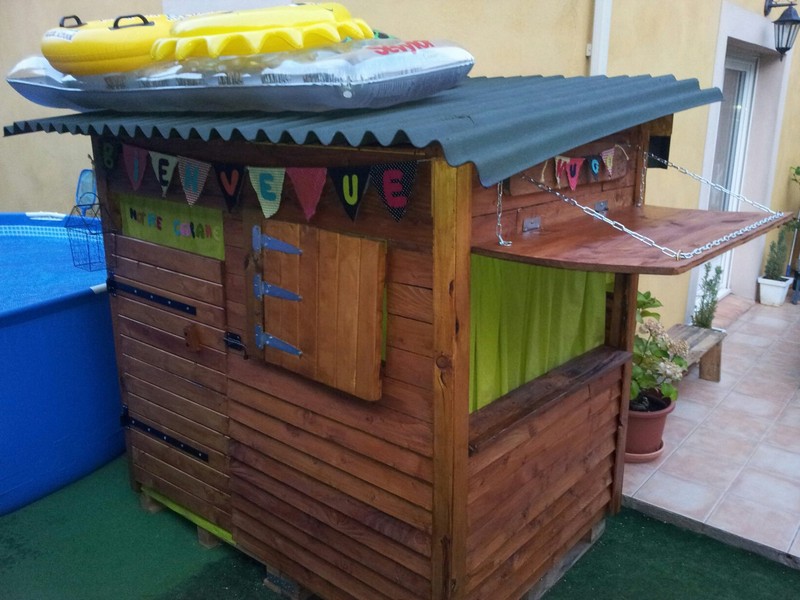 From the other side, it has got a reasonably huge door for passing inside, plus it has also got a tiny window may be for ventilation this time. Just ignore the metallic cage on the corner.

So overall this is a massive pallet wooden creation that was made in more than a couple of days for sure. We have covered the roof top with a wavy metallic sheet that is normally used on the actual huts outside. This would prevent it completely from the rain or snowfall. It has got all the important portions like the frontal huge window and side door etc making it a perfectly practical kids wood pallet hut. Trust me they are really going to love this strange surprise that would make them simply more than happy. You have to try this out for them.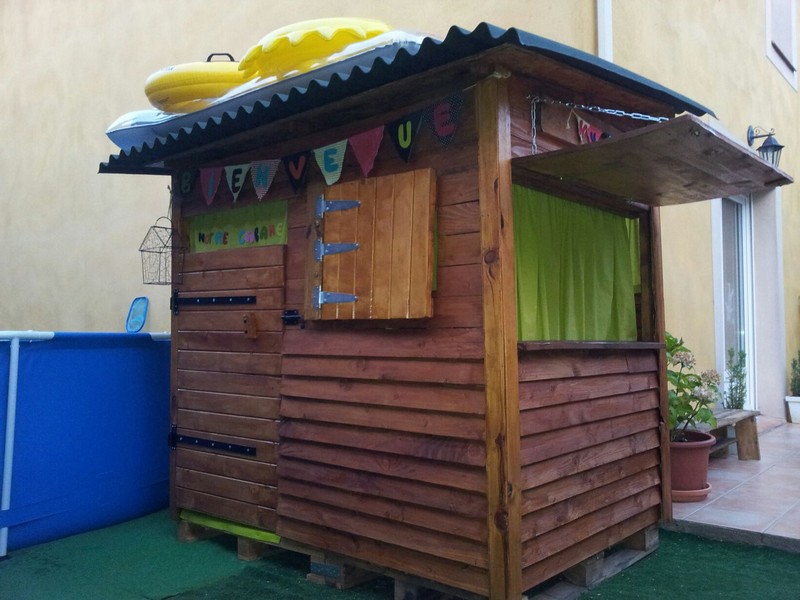 Created & Submitted by: Gwladys Juana