When we are talking about a pavilion, this could only be a particular building that is used for some specific purpose. Like a building at a cricket ground, or some other sports ground, used for changing and taking refreshments. And it can also be a summer house or other decorative building used as a shelter in a park or large garden. Here are some pallet pavilion ideas that are probably going to change your life. This is going to be a great addition in your life. And the same time this would be a great deviation from typical pallet wood recycling ideas where we are making something solid.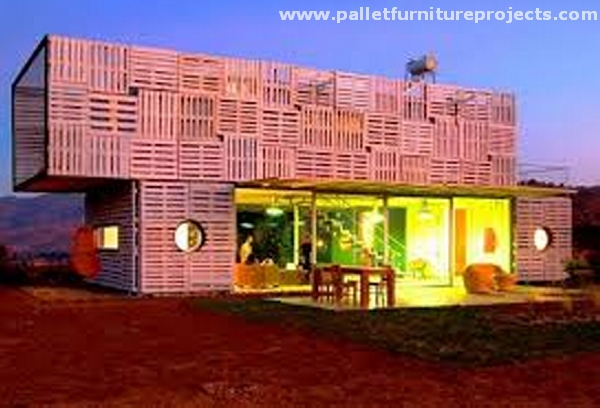 This is a wood pallet pavilion near a café, the entire building is made suing the wood pallet planks. As this was obvious that the pavilion is going to be surfed in a commercial area, so the best wooden pallets were used in making this pallet wood pavilion.

Well, this one is obviously a damn complicated wood pallet pavilion, this could have been a challenging task for even the master crafters. But one thing that is pretty obvious is that the whole pavilion pattern is made using the same wood pallet planks.

Now this is a grand and gigantic wood pallet pavilion. The whole building seems to be planned and constructed inside some giant halls, I think this could be best demonstration in the mega structure discovery channel program. Seems like some debating competition is going to be conducted here very soon, that's why all the arrangements are made.

Wow, this one is a classic example of a typical summer house, which is a great source of shelter for some picnic or party celebrations. Well, the structure is again quite big, rather huge. This would have taken enough of time and material as well. Some bulk supplies of shipping pallets would be needed.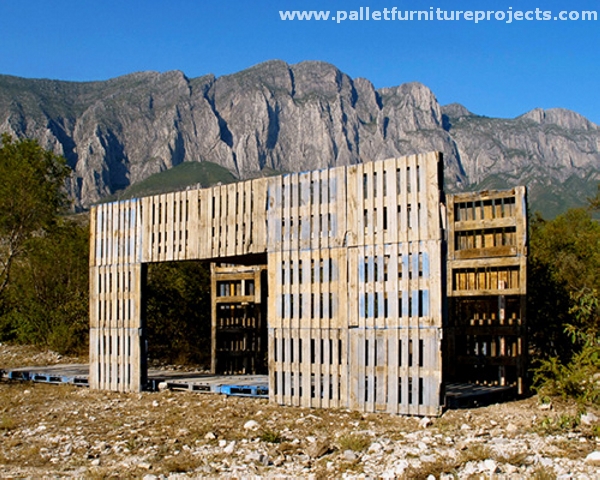 And this curvy wavy path is leading to the main auditorium or to the place we have named as a wood pallet pavilion. Well, the passage way is also made with the same shipping pallets which we have used in the pavilion structure and its boundary walls.

Having a look on this one, you might get confused in a wood pallet pavilion and a wooden pergola. But this is basically a shelter or isolated house in a green landscape where you can have discussions with your friends.

In some countryside setting, some folks who are wood pallet crafters are planning to construct a wood pallet pavilion for their hangover. And certainly this would be the best isolated spot for this purpose where they can organize a full fledge party along with some music arrangements and some other fun activities.

At the end, we just thought to bring you guys something that is unmatched. Something that is exquisite, that is simply gorgeous. This wood pallet pavilion is pretty beyond our general perception of a wood pallet recycled structure. This is probably the master art craft or the pallet creation that can be witnessed as a wood pallet pavilion.