Pallet Bed Headboard with Bedside Table
We have talked so many times about the sky high prices of the wooden furniture items that normally cause to be a source of severe headache and drain of our finances. This is one of the major reasons we switched to the pallet wood recycling. This is so common that we normally buy the room beds without a proper headboard just to save some bucks. If you have got suck a lonely wooden bed just don't worry about it, we have brought a ravishing pallet bed headboard idea along with a side wooden pallet table that would complete the set up straight away.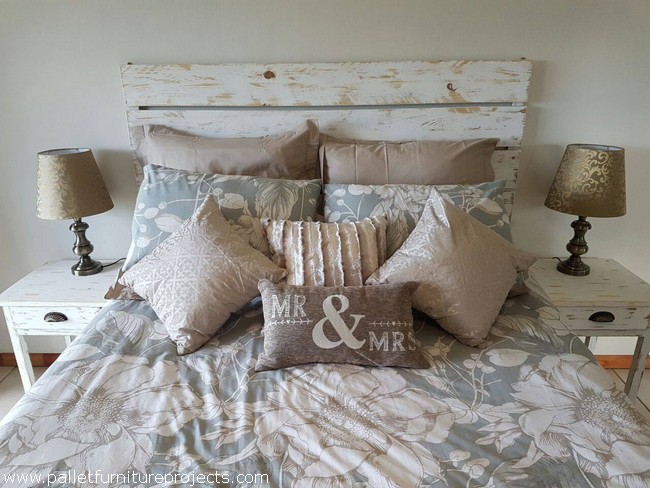 Get started with this little side table. What exactly do you expect from a side table, it should be matching and stylish as well. It should have some spaces where we could put inside some of our accessories. So it has got it all, style decency and space as well.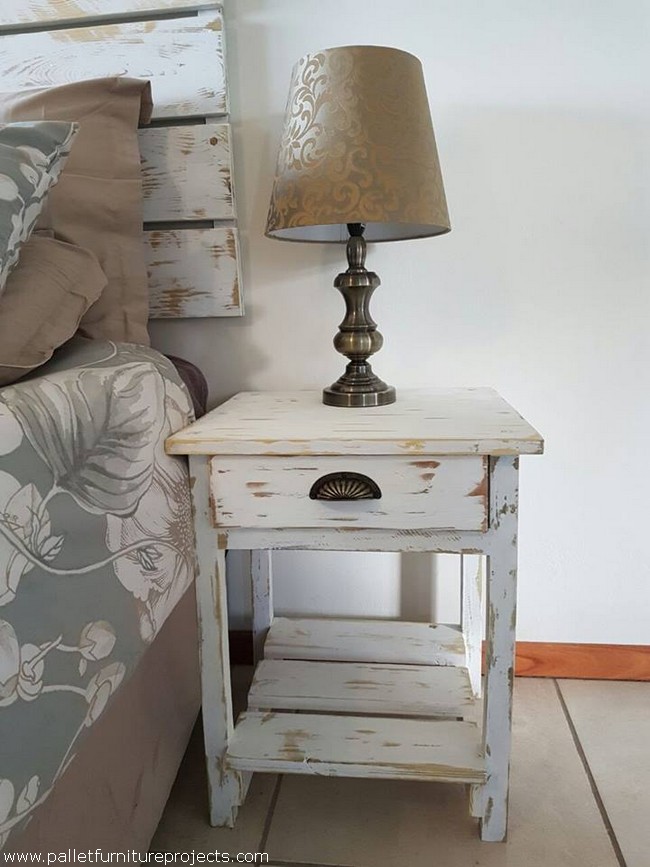 Here we are presenting you a combined look of the pallet wooden side table along with the headboard just to give you a general idea that how exactly would they both look lying together. I think they make a great combination.

On the other side we have placed the other pallet wood side table that is certainly same as the one on other side. Also start considering the decent wood pallet upcycled headboard, I think that is also reasonably stylish. One might perceive this as a flaw of staining because of the spots, but the ones inclined towards the art creations would simply adore it.

Now stand in the front and have a detailed look. I think all the deficiencies are addressed, the room bed is simply lacking nothing. It has got all what was wanted, style, shape, beauty and delicacy as well.