Pallet Wood Bar And Terrace
I think with every passing day our skills are just becoming more groomed and polished. This is all because of free and abundant availability of the shipping pallets. We can simply grab a bunch of pallet wood from any site, from some mega stores and many other places. We have become so familiar with all of the places that this is no more a big deal to collect the shipping pallets. Let's have a look on another exquisite demonstration of the next level pallet wood repurposing where we are heading to create the pallet wood bar and terrace.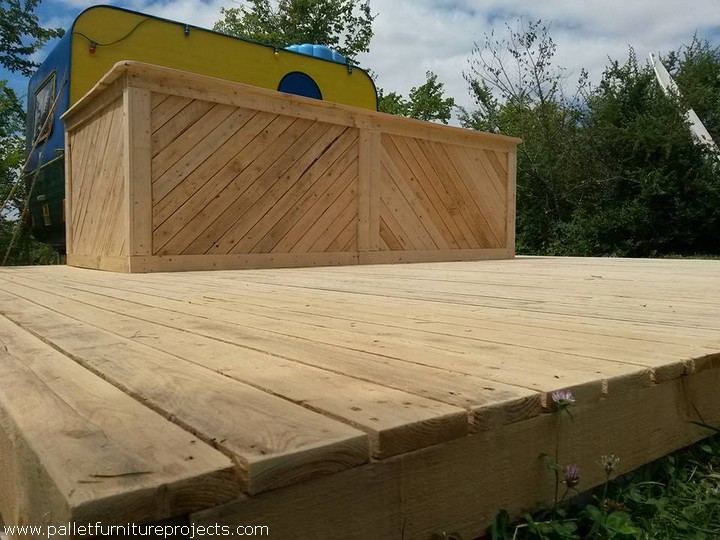 Before we get started we just have to consider the quality of the shipping pallets that we are going to use here. I think the pallets used here were acquired right after their very first consignment. That is why they have got such a spotless and smooth beauty.

We have created this whole space using those finest shipping wooden pallets that we had gathered with extreme care and caution. We have seen each and every pallet wood plank, each one is pretty fine and flawless. And on the other end we have made a proper entrance door which directs about the passage way.

A wooden bar is associated with the bar where normally wine is served, but here in the domestic bar you can unconditionally serve any of the beverages that you like if you are forbidden from the wine which is certainly a good thing.

Make a generic use of this beautiful and shiny pallet wood upcycled bar, use it while having a party in your patio. It would be of great help, all of the guests would be served at the same time at the same spot. This would be a totally new experience this time with this newly recycled pallet wood creation.