When I heard of a pallet wood farm table I was a bit amazed, I just felt if the wooden pallet recycling has turned towards the country side livings from the cities. How would you conceive and what exactly would you expect from a pallet farm table? Well, according to me this should be a bit huge, I mean bigger than the normal size. As far as the shapes and designs are concerned they might be many. And another thing that must be mentioned here is that it is not going to be a farm table alone, but along with the matching benches too.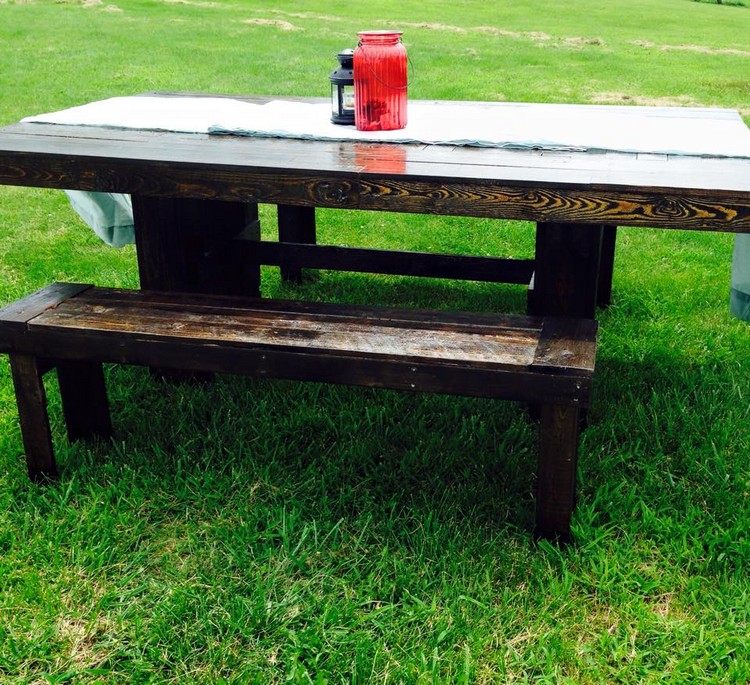 Well, talking in general sense a farm table could be just like a dining table. As the purposes of use are almost the same in both cases. So again this is not going to be hard item to recycle at all. You just have to arrange the sufficient material in form of shipping wood pallets.

A farm table is certainly meant to be placed in a farm, so being a bit bigger is essential for it. We have taken very good care of all the features that must be possessed by a farm table.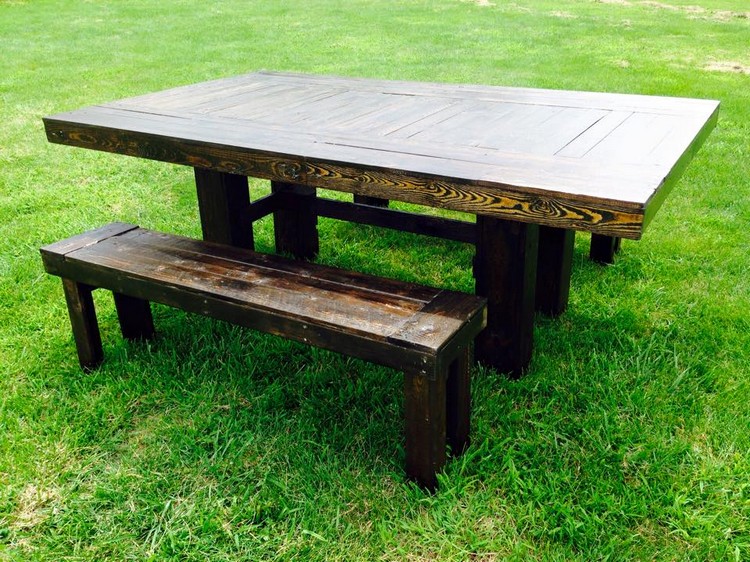 So from here we start with our tutorial of pallet wood farm table and benches. As the farm table is the main theme of the article so we are beginning with the farm table that is entirely made using the shipping wood pallets. We can see the linear spaces on the top of the table.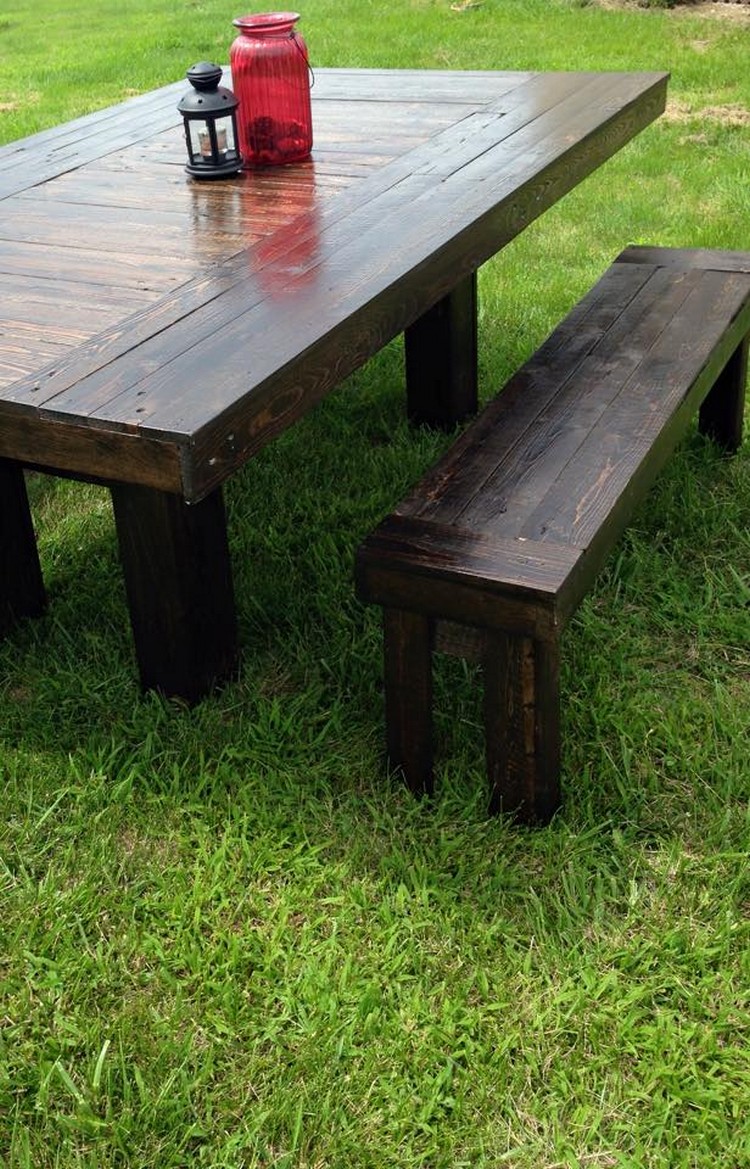 The table top is kept pretty thick as it was supposed to be like this. It would have to bear heavy weights while lying in the farm house so the top should have been perfectly the way it is recycled.

As far as the base or foundation of the farm table is concerned, this is again quite thick so that it could hold the heavy top durably. We did proper sanding on the entire wood pallet repurposed farm table and then ultimately we stained it with the most appropriate shade that gave it a perfect look.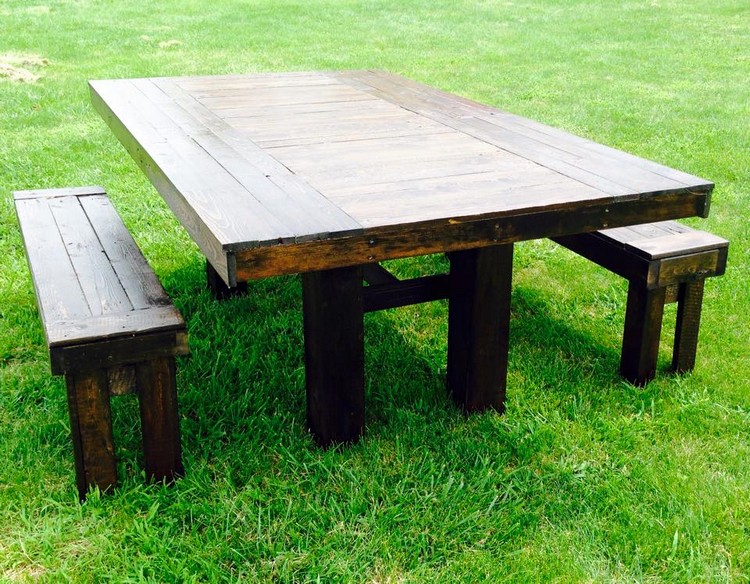 On the other hand we have also upcycled a pair of pallet wooden benches that are matching with the table. And certainly we stained them with the same shade to maintain a similarity. This would render you guys some of the best moments while sitting in the open with your family or friends.

Created & Submitted by: Lacey Marise‎  ( Also available for sale )