DIY Pallets Chair with Book Storage
We have made several furniture items by recycling the pallet wood but today we are going to work on a special chair which would be having some additional built in space for book storage. The common chairs are meant to provide space for sitting, but this special chair is going to provide you with ample storage space for you books. In this DIY article we are going to learn the basic method of upcycling a pallets chair with book storage. As you can see in the project, the entire structure is built by using the raw pallets.
So now turning towards the basic making procedures, we require a bunch of wooden pallets for making this chair. As we have to generate some additional space for book storage, so apparently we require more pallets than we usually require in making a common chair. So in order to make this chair first of all we have to join to two layers of pallets one on another. And to give it a shape of chair, we would have to cover it from three sides in the same pattern. The lower portion would look more like a boxed shape while the upper portion is certainly like a traditional chair.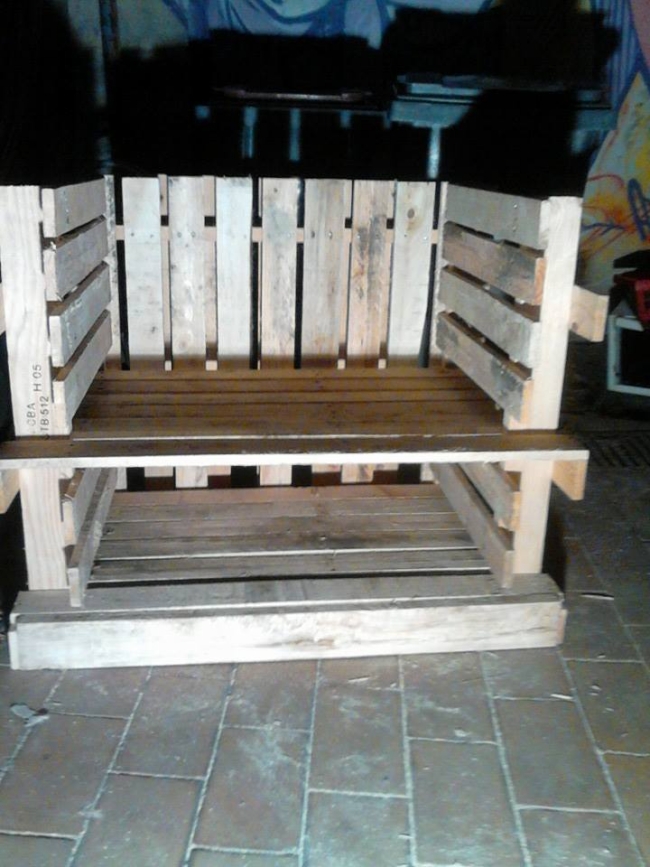 The moment we have joined and nailed three pallets facing inward, their lower side would be outward by default. And the inward bent space is an additional space for book storage in this special wooden pallet chair. Now we would close the outer ends by nailing a couple of additional wood planks as demonstrated in the project. Finally we have to do some fine sanding to smoothen up the surface of pallet chair. Your pallet chair with book storage is all set to be used, you can place plenty of books beneath and around the pallet chair.