Wood Pallet Sports Team Chairs
How many of you like sports just raise your hands? I just want to know that how many of you are still interested in some physical activities that are really good for you guys. We are simply having enough of wood pallet creations for several places and venues separately. I saw some chairs of the sports venues and grounds and then I thought why these wooden chairs being used in sports having labels of different teams can't be made using the wood pallet? Then I got the answer that this is something very exciting and practical. This can certainly be done.
These team associated wooden chairs are also very common. We mostly see them in rugby matches out of the ground where usually higher officials like coach or team manager sit to show which team they belong to. This is a nice way of tagging yourself.

These customized pallet wood recycled chairs could certainly be made for the same higher officials like for the coach and the manager. This would be a sort of personalization using the wood pallet. So I think from all the aspects this is really a great idea to think about.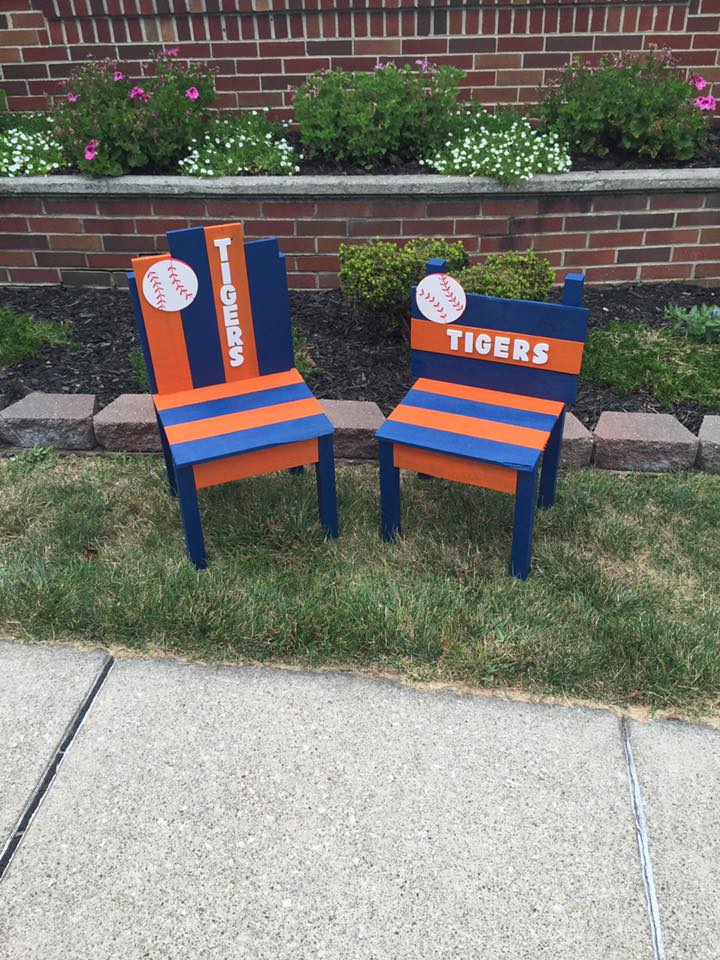 Look at this pair of wooden pallet repurposed chairs. Both articles are slightly different in shape, maybe that is due some certain reason like a specific shape is dedicated to one official and other to the next one. Both of them have got pretty decent shape that is simple and straight.

But one thing that is clearly visible throughout all the wooden pallet recycling projects of making sports team chairs, that is the high quality of shipping pallets. Each chair is made in the finest manner and that could be possible just because the shipping pallets we excessively fine and fresh.

We can see that straight and slim pallet wood planks are used in the entire structure of the pallet wood sports chairs. The embossed letters or alphabets showing the affiliation of team were a little tricky thing to do for sure while the rest was probably the simplest making.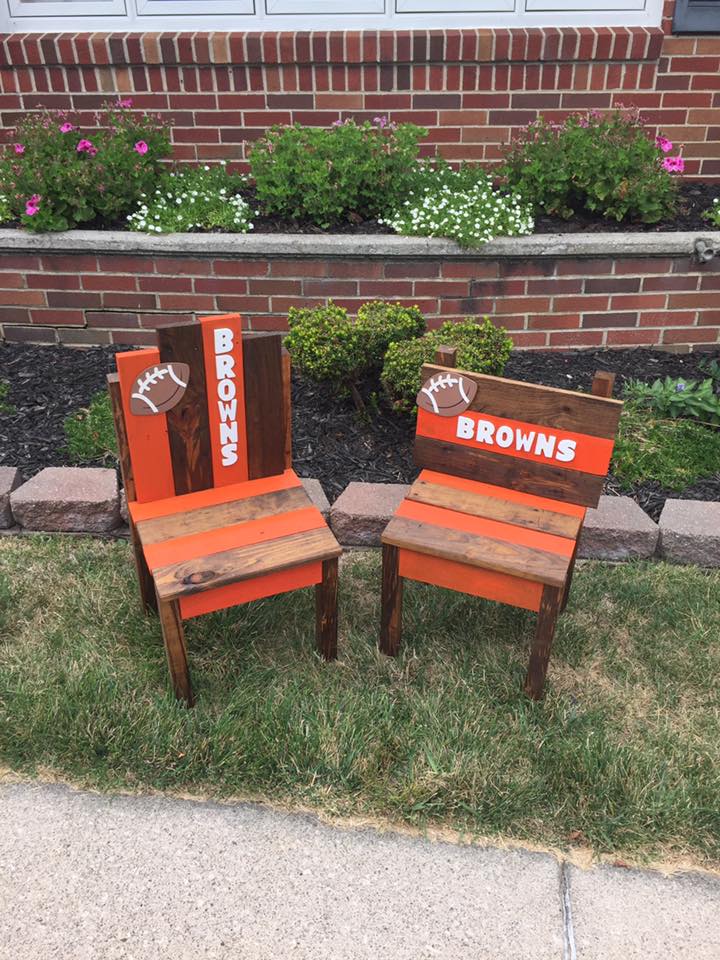 Once we were done with the basic frame of the wooden pallet recycled sports chair pair, each plank was stained with a different shade. This color scheme has given them a more lively and sporty look. They look like perfect belongings of sports and trust me they are just going to rock in the ground enhancing your macho look.
Created & Submitted by: Crafts by Rae Ray LLC