DIY Wood Pallet Cushioned Couch
This L shaped wooden couch is probably the most advanced shape that is really like and appreciated by the masses, that is why the DIY wood pallet cushioned couch that we are intending to create today is going to have this above mentioned shape. This looks equally good indoor and outdoor as well. But bear one thing in mind that this holds a relatively bigger size being one unit inspiration, so plan first that where exactly you are going to place this gigantic couch once you are done with it. So here we get started.
This is the very initial stage where we have almost completed the basic structure or the frame of the L shaped wooden pallet couch. A pair of whole shipping pallets were combined together and their lower empty spaces are filled with cut to size pallet wood planks to give it this closed shape.

This is the frontal look of the couch. The back that we have discussed earlier is made by joining the whole shipping pallets, and all of the empty spaces were filled and covered with the cut to size pallet wood planks. And finally we have done a slighter coating of the bright white stain on it.

While making the rest of the frame, again we used the whole pallets and placed them in the pattern of one on another. And all the side spaces that were empty got filled with planks one by one. We have used some excessive amount of glue to strengthen the frame.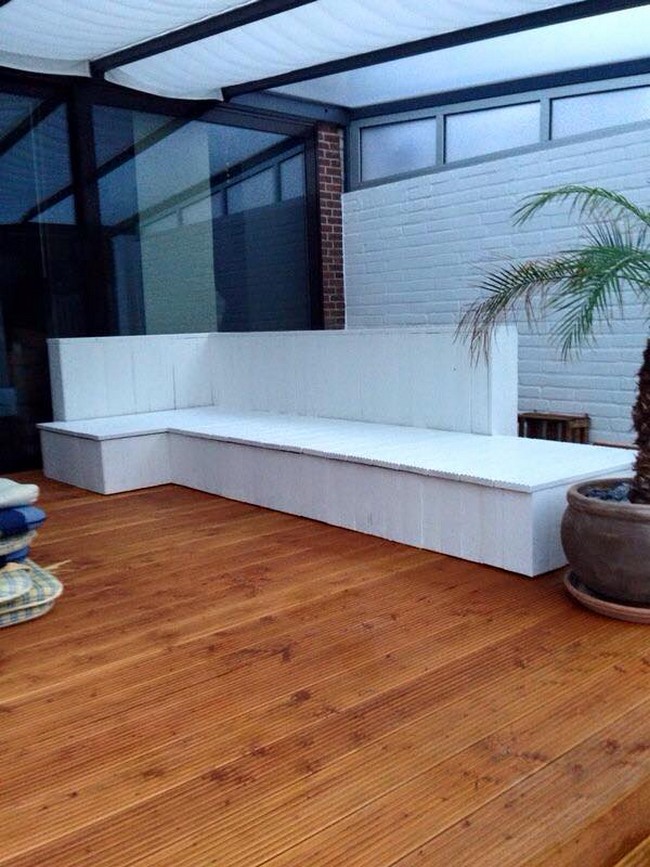 Other than the glue application we have also used the nail gun. Once the structure of the pallet wood repurposed couch was prepared, we have used some of the best automatic sanders and after that we have also done a lot of manual sanding with sand paper.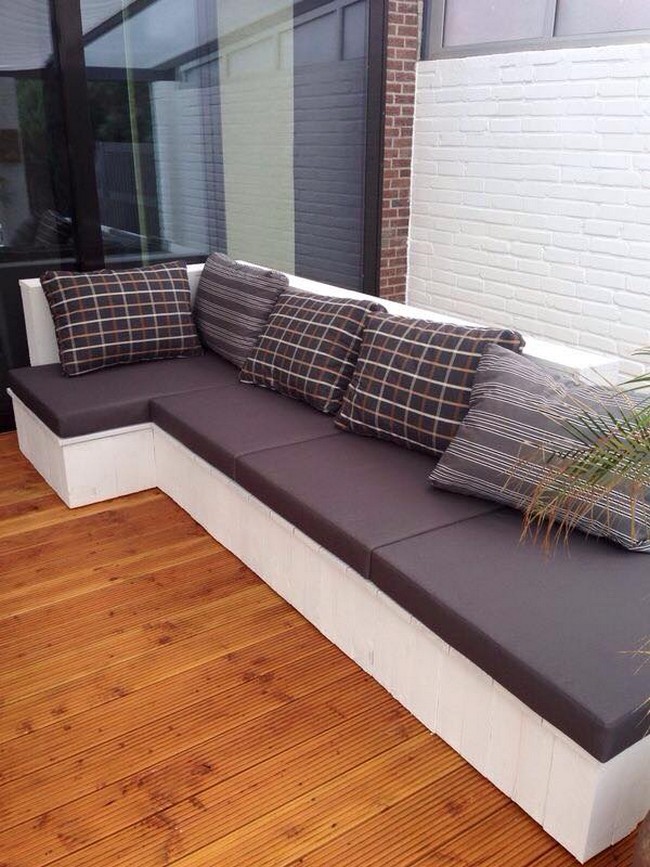 After all the finishing and staining we decided to create a contrast, so on the white stained wood pallet couch we have chosen the black colored cushions made with the best branded foam material. Not only these foamy mattresses are placed but we also added these typical cushions to further enhance the comfort level.

There is still a bit of roughness in the bottom of the pallet wood upcycled couch, but still we maintained to accomplish a reasonable overall look with proper finishing techniques. Be specific with the cuttings and measurements or your project would be in shambles.

Created & Shared by: Damir Hamidovic‎