Stylish Furniture Ideas with Wood Pallets
This time again we are going to present some awesome pallet wooden furniture ideas. Though there is already a lot of stuff that still needs to be explored yet, but you guys are just so lusty for the pallet wooden recycling ideas and you always seem to be craving for more and more ideas. Even we are not tired, we just like to keep bringing some ever new ideas for you guys. We just want you to be provided with all necessary wooden furniture ides. I am compiling all of these wooden furniture ideas just with the intention to make you guys happy.
This cubical table was meant to be a stylish hallway side table, no straight shipping pallet wood planks are used here. In this we used an entirely new technique, squared wooden pieces are used all around the wooden table. This is an exception to the traditional wooden tables.

A wood pallet couch that is so wide and spacious is worth making all efforts because we are just very much familiar with the market prices of the wooden furniture items and we know that they cost a lot when we go out to buy them.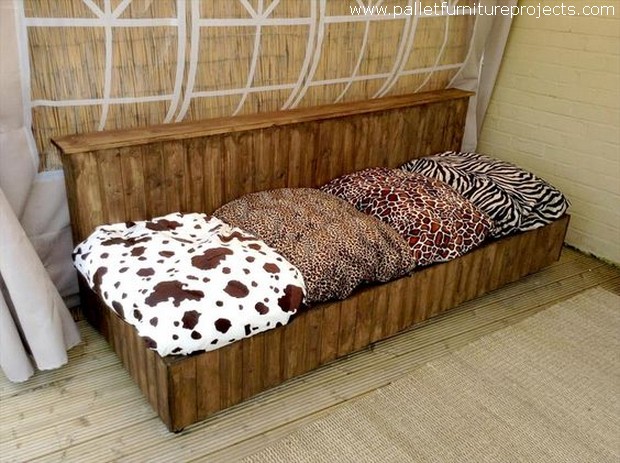 This furniture seems to be brought from KG school class, as the tiny wooden pallet upcycled benches, table and chairs seem to be designed especially for the little kids. If this one brought to the house, this would just make your kids more than happy. This would be ideal for their home work and assignments.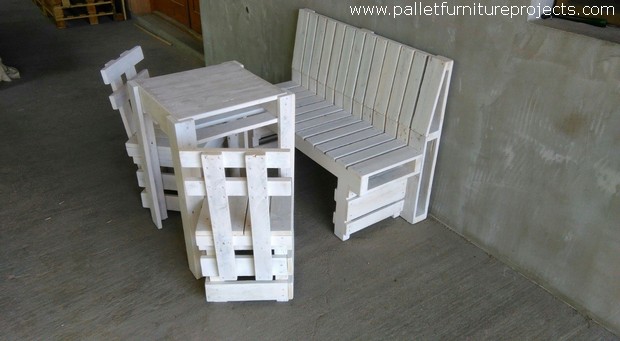 Though this bench too is made using the same wooden pallet planks, but just look at the decency and sophistication of the article. Same pallet wood planks are rounded and sanded so smartly, plus they are painted following a certain symmetry, so this ordinary wooden pallet bench turned out to be an exclusively smart outdoor bench.

This hallway smart table reminds me of a hotel's lobby, I saw this pattern over there. The smartness of this hallway table looks like as if this is a dual wooden product, this also resembles a wall rack.

This sleek wooden chair also seems to be for the school kids who are always eager to sit on such exclusive wooden furniture items. The seat is sized accordingly, the back is appropriate and overall the whole design and shape of the chair seems to be associated with the school kids from every angle.

There can't be a choice better than a wooden pallet coffee table for the beginners to begin with. Though we have also made some complex designs of the tables, but most of them seem pretty easy to upcycle, just like this elegant pallet wood coffee table that we see here.

How many among you need to change your room bed this summer? I mean all of us are willing to keep changing the old articles, but when it comes to the price, we are literally scared. But this isn't the case with the shipping wood pallet recycled room bed.