Wooden Pallet Made Garden Deck
Among all the other wood pallet garden décor ideas, I thing the one that could give your garden a completely new and appealing look is a wooden pallet repurposed deck. Please don't tell me you guys have got some questions or doubts regarding this idea because the importance of wood pallet deck in a garden can never be denied or declined. This provides you with a certain place in the uneven grassy patches where you can set a proper place for sitting purpose. This wooden deck ensures the safety of your wooden furniture items and it also gives a very clean look inside the garden too.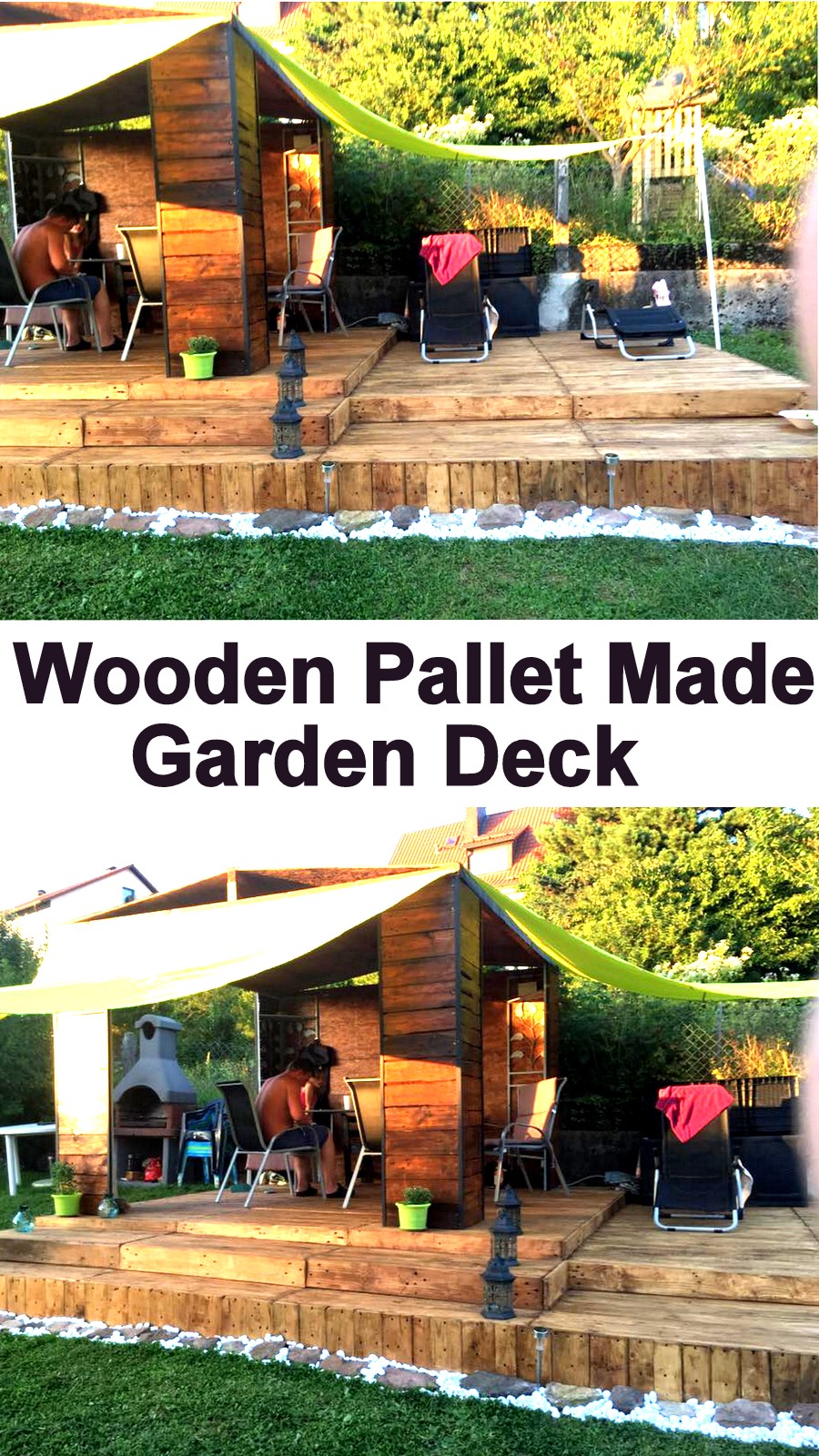 So we have managed to bring you guys a whole comprehensively designed and wide spread pallet wood upcycled deck that is going to bring about some massive change inside your green landscape. Infact we have prepared a whole wooden set up where you can spend some of the best moments of your time spent in the garden.

The very first thing that we are always concerned about is the quality of shipping wood pallet that we consumed to make this specific project. So from the pics we can see that some aged but yet average shipping pallets were arranged for this task.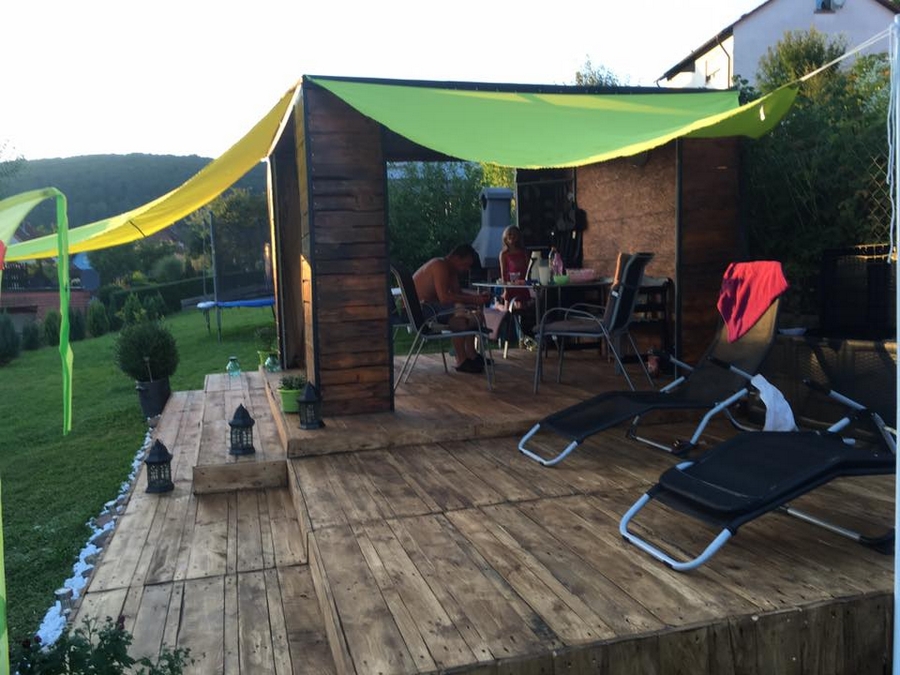 And above all when we come to the design and shape of the wooden pallet deck, this is not that typical single liner wood pallet deck that we usually make, this time we have divided it into proper portions with some proper wooden steps or a ladder right on the front that would make it easy for you to climb on this relatively high from ground wood pallet ucpycled deck. I think this would be a massive addition in any green landscape, but for this you certainly need a wider space for the application.

Created & Shared by: Maren Senior