Cushioned Sofa Made with Pallets Wood
Whenever we make some wood pallet furniture item, we lay down our prime focus on the decoration and finishing of the article. Though we also leave some of them pretty unstained and unfinished, but mostly we give it a fine final look so that it could add much to the beauty of your room interior. We are here heading towards a cushioned sofa made with pallet wood. This is going to have same typical seating plan where three separate units would be presented having different seating capacity. And the cushions that we have selected are perfectly appropriate according to our room interior.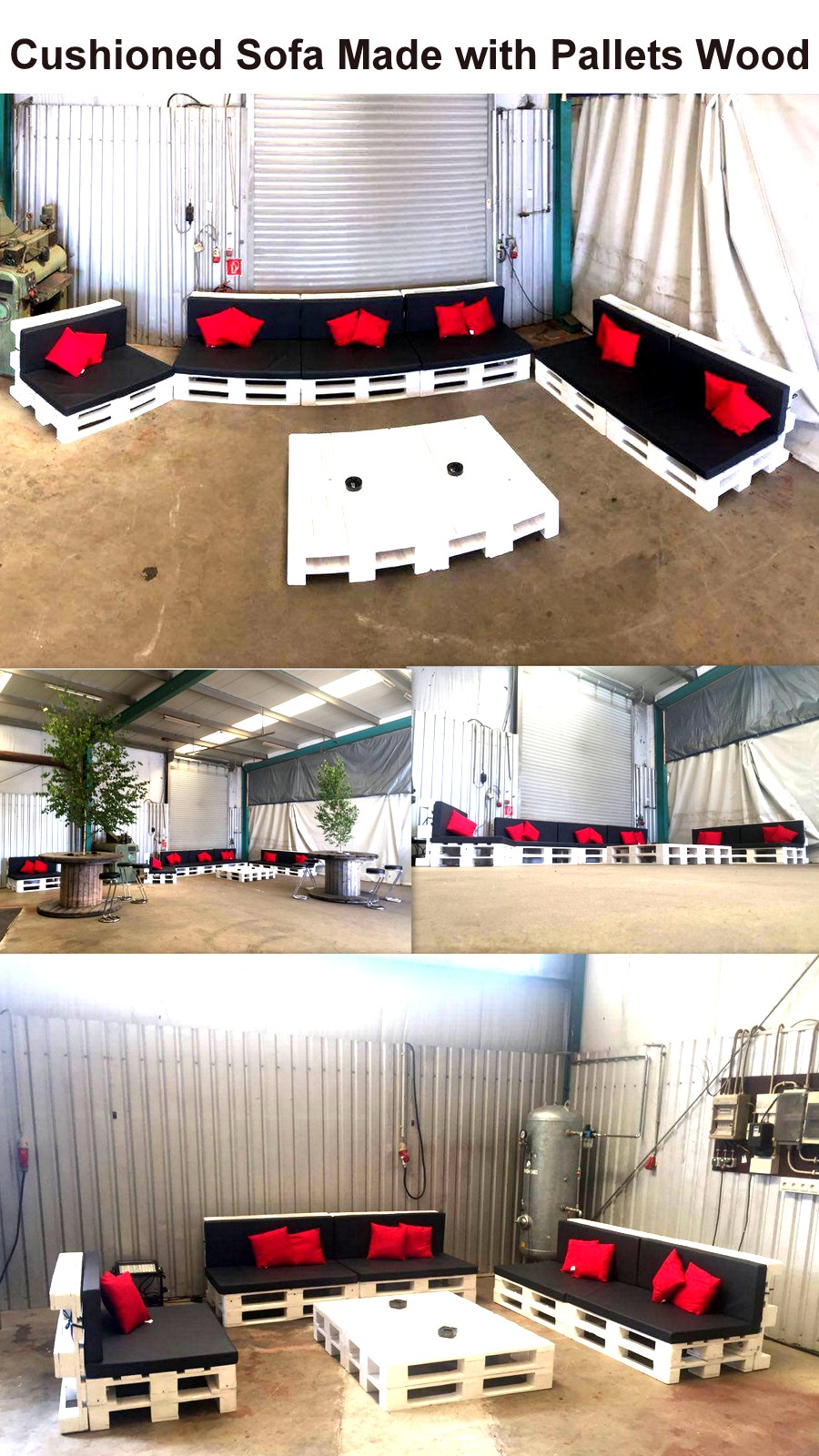 This seems like some broad hall or may be the wooden pallet repurposed sofa was prepared here in this very workshop and immediately lined up here for the display. We are going to have a look on different aspects of this cushioned sofa made with pallets wood.
This is a large wood pallet repurposed sitting arrangement where we have got a single seater, two seater, three and four seater in a sequence. The thing that is the main consideration of the day is neither their design nor some additional feature but today it is about the stylish cushions that we have used here.

We can see here a very smart rather cunning exploitation of the color scheme. We have discussed this matter several times that only with the color exploitation you can enhance the beauty of the wood pallet upcycled article.

So keeping in view we have applied this very approach here. We stained the furniture with bright white paint, covered it with black mattresses and on the top we have used some attractive red silken cushions. Isn't this a great color combination? The one that cannot be ignored? It has given a whole new life to this ordinary wooden pallet creation.
Created & Submitted by: SuperSack