Pallet Wood Recycling Ideas
This wood pallet thing is so amazing that you can do all what you want to do with it like you can make various wooden furniture and fixture items, you can do the fencing of your garden, you can make several garden décor ideas, and many many more things could be done with the wooden pallet recycling. All of this starts with a simple idea, you just need an inspiration for a go ahead call and obviously you need to be aware of the basic wood work techniques and then just see how the things get changed for you.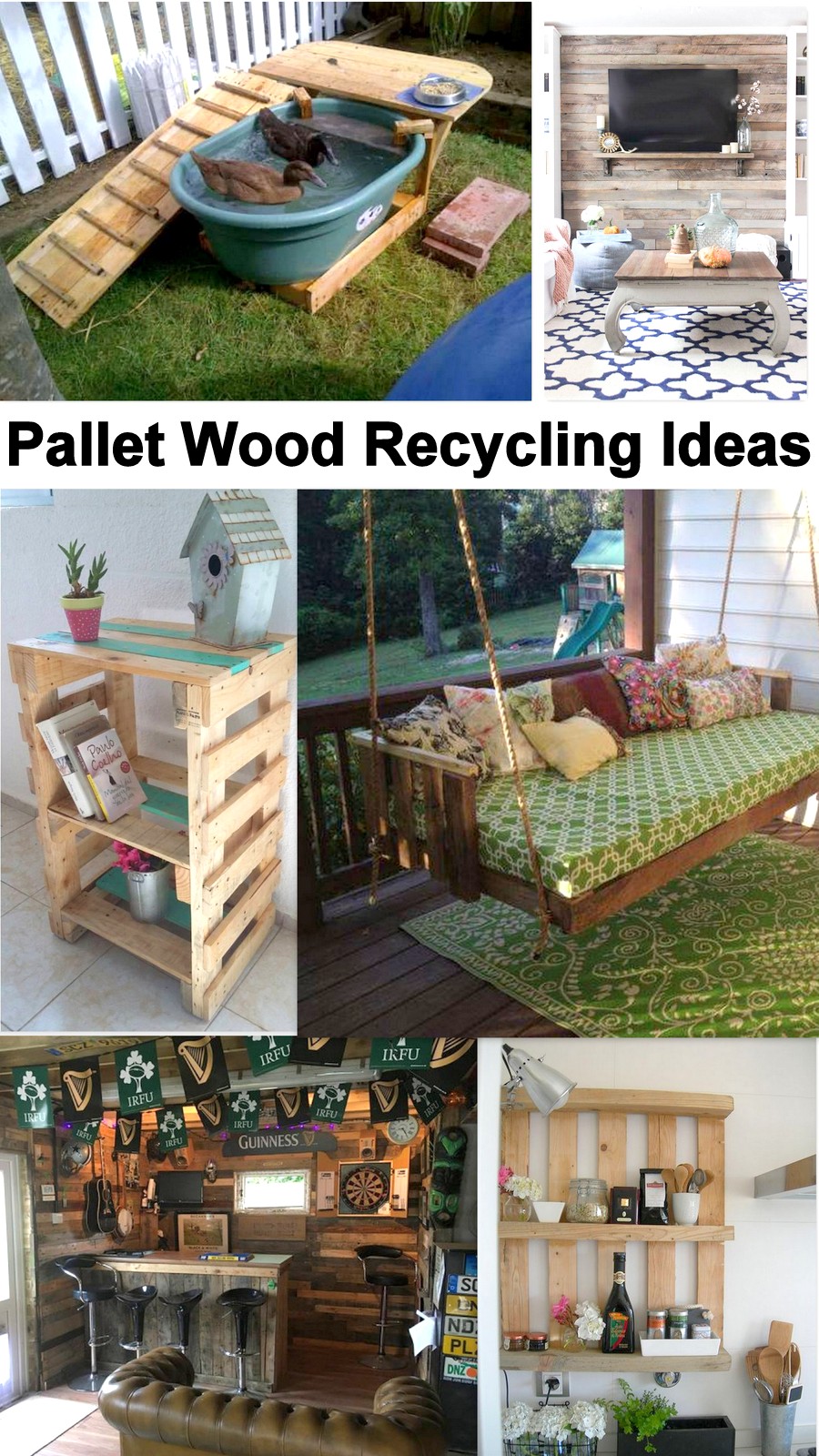 Take an example of this wood pallet made side table or hallway table. They are usually expected to provide us with some space on the top where we can place some decoration pieces. But in this smart creation, we also see a lot of storage space as well.

Such swings made of the wood pallet really look cool especially in the patio. I have always been in immense love with the wooden swings because I love spending time on them. They remind me of the good old days when we were young and were always craving to go some play land to enjoy a few rides on swings.

Pallet wood wall cladding is one of the best experiences that are attained form the shipping wood pallet. Like this accent wall literally turns around entirely the look of your room interior completely. And this is also very economical too at the same time.

And this kind of simple and rustic wooden pallet wall shelves are so common in the west. The biggest reason of their fame is their multi purposed nature as they serve us in dual ways like this is smart decoration installation and meanwhile a storage hack too as well.

This is a main entrance of a small downtown café and the owner seems to be obsessed with the wood pallet recycling as the place is over stuffed with the wood pallet creations. There is wall cladding on the wall, and the main bar table or the front desk is also made with the same timber, isn't that surprising?

The main purpose of showing all of these wood pallet made furniture ideas is to show you guys that this wood pallet is a really amazing thing, and with it you can do a lot of stuff which would save a lot of your money.

Do you see this beautiful side or hallway table? This is simply so cute that despite of its small size and common shape it really looks awesome. We have used the freshest pallets here, some cunning staining on the top, and the good thing is the built in space that would cater many of your storage needs.

And in the end how about this charismatic lighting installation? Trust me no rocket science is applied here, this is a simple wood pallet made railing that has covered a long range of common Edison bulbs inside the wooden cover.