Bed Made Out of Wooden Pallets
Did you ever notice that our most personal room is named after the bed called bedroom? Then just imagine the worth and importance of the wooden or metallic room bed among other furniture articles? I think the brands know it best and exploit it in the best manner that is why when we go out there in the market to inquire about the room bed price, we are shocked and jolted sometimes to hear the sky high prices. But this is not the case with the pallet wood recycling, here we are going to make it free of cost.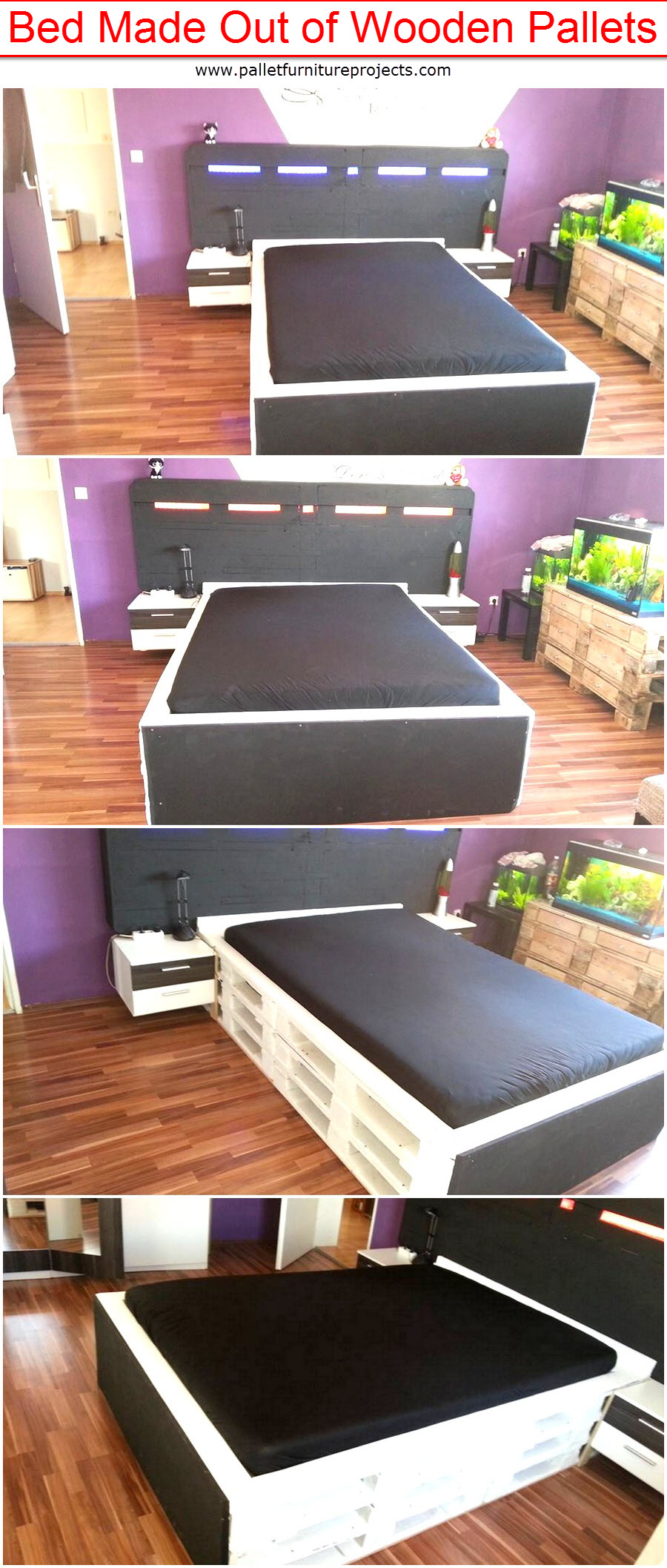 I guess it is one of the best room beds so far that we have created in some of the earlier projects. Although it has got a very simple and straight pattern, but the best thing is done with the color exploitation that has given it this phenomenal look.

Look at the frame of the bed from the side view, whole pallets were compiled together one on another, they were fixed and this way the base of the bed was completed. As we can still see the spaces of the pallets right there that could have been filled otherwise.

Other than the simple frame, there are the side tables on both sides that are attached with the headboard. They are made in a perfectly traditional manner like each one of them is having a couple of drawers with very ultra stylish knobs or handles.

As far as the headboard is concerned, we have also given a slight touch of built in light work that has made it and exceptional wooden pallet creation. This has got all the features that we expect from a room bed infact a lot more than that of the expectations from a mere wood pallet creation.

Created & Shared by: David König‎